2024 HBACA Membership Directory
Join the HBACA by December 31, 2023 to be included in and receive the 2024 HBACA Builder & Associate Services Directory.
The Home Builders Association of Central Arizona (HBACA) Builder & Associate Services Directory is the only residential construction directory of its kind in Metro Phoenix and throughout Central Arizona, including Maricopa, Pinal, and Yavapai counties. This business-to-business publication is an important tool that includes member companies, primary contacts, and reaches over 550 members and the decision makers within each company. Advertising in the Directory is open to members only. If you are not a member, consider joining the association to be included in this popular publication.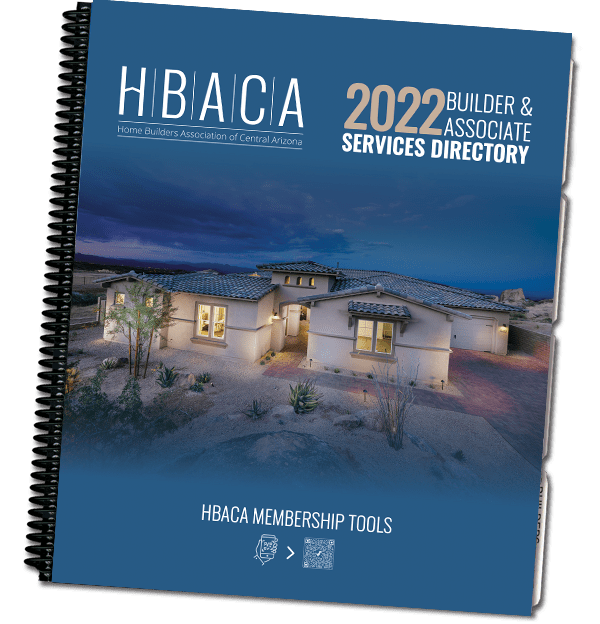 Want more Information on Directory Advertising?